I've heard many times in my life that I am wasting my time and money by going to college to study film. However, as I'm approaching my last semesters of my college career, I am realizing just how much I have learned. Here are the top five things my University has taught me about the film industry.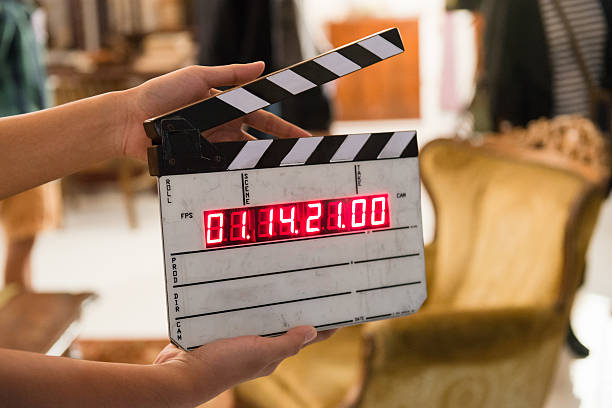 1. Collaberation
The most valuable thing I have learned from being a part of the film and theatre community is that you must be willing/able to collaborate with your peers. I have seen so many people who think they know best and are not willing to listen to anyone else's ideas. However, this only results in BAD films and bad contents. No one person is an expert in every area of film production. While it's important to understand all the various fields such as lighting, sound, camera, directing. Everybody has their speciality and is nowhere near being an expert in these fields. The best films come from working with someone that specializes in each field and being able to listen to each other's ideas and play off of each other's feedback.
2. Confidence
The second main thing I have gained throughout my college career is confidence. Being able to turn in projects and gain the feedback/ constructive criticism of classmates and professors is HUGE. A big confidence booster is being able to see your growth from Freshman year onward. That is something you can always do outside of a university setting. However, the community environment built by fellow students and faculty is an amazing place for being challenged and growing as a filmmaker. I have definitely gained so much confidence in my filmmaking and that gives me great ease as I think about graduation and getting into the film industry.
3. Connections
A major benefit I have found from attending a university for film studies is all the connections you will make. My classes have had a wide variety of guest speakers, and former students come to talk with us including an editor from the Ellen show and a camera operator from the Walking Dead. I talked to both speakers and show them my work. The feedback from them was extremely valuable and their lengthy advice for getting into the film industry. I have also gotten the amazing opportunity to showcase films in various festivals and meet filmmakers through professors and advisors. I still collaborate with other filmmakers I have met through professors and learn from them more and more every day.
4. Professionalism
From watching film professors and being thrown into professional environments, I have learned how to act and be very professional in various situations. I have also gained more confidence in approaching and talking to peers and how to react in certain social situations. I have lots of social anxiety, so this has been extremely beneficial to me, especially as I leave school and head into the "real" world.
5. Production Elements
Having different professors that each specific in different fields is very beneficial. I have learned a lot from audio, directing, camera work, documentary film-making, editing, sound editing, graphic design, media writing, etc. Having a professor in front of you that specializes in that specific field is extremely useful, and I have learned so much. In the production side of things, I have learned way too much to count into one blog.