My Review
I definitely had different expectations for this film. I knew that Fred Rogers would not be the focus of the film, since Tom Hanks was the supporting actor. However, I did not expect the film to intertwine two worlds by transitions related to Mr. Rogers show. This was one of the most confusing elements of the film. While it was very creative and looked amazing from a visual standpoint. It was hard to tell if the film was taking place in real time or was just another episode of Mr. Rogers show.
The show starts off with Mr. Rogers on set for his show talking about a man named Lloyd. And the movie cuts between the show and Lloyds's life until finally the two intertwine.
This got even more confusing toward the end of the film when the audience ended back on Mr. Rogers show. The mixing and cutting between the two worlds was unique and interesting, but very confusing in terms of time and space.
The strongest thing about this film was the acting. Tom Hanks did not disappoint, and he fully became the essence of Mr. Rogers. In fact, it was hard to remember that it was an actor portraying Fred Rogers instead of the real deal. I was pleasantly surprised by the other actors of the film. Especially Matthew Rhys and Chris Cooper. I have not seen a lot of movies with either of these actors in it, and they did a fantastic job. However, compared to the scenes with them on screen alongside Tom Hanks, their performance was weak in comparison and less believable.
Overall, I enjoyed the feel of this movie. The color grading, music, and camera style was kept very similar to how an actual show of Mr. Rogers Neighborhood. Growing up watching the television show, this was very nostalgic for me and helped as an audience member to peak my interest further into the world of the film.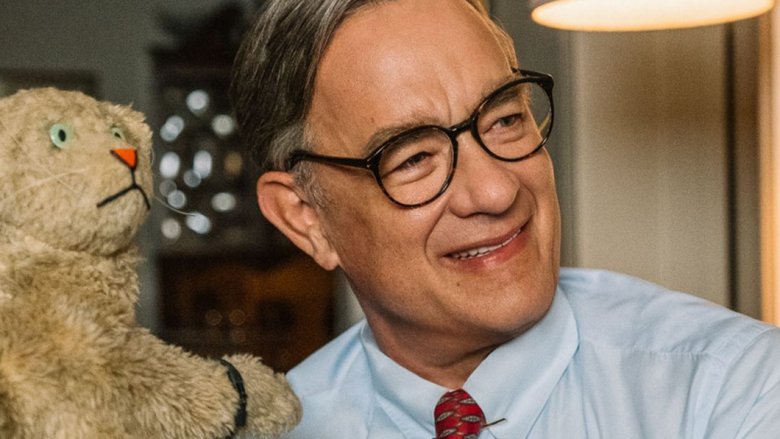 However, the transitions got confusing as times since as I stated it was hard to tell if the film was in real time or all flashbacks. This is a main reason I would not watch this film again. I enjoyed it, however, for me once is enough.
My Rating
2.5 out of 5