Summary
Opposites Guy and Sam take a road trip to save an endangered animal, learning to try new things like hope and friendship — and a certain delectable dish.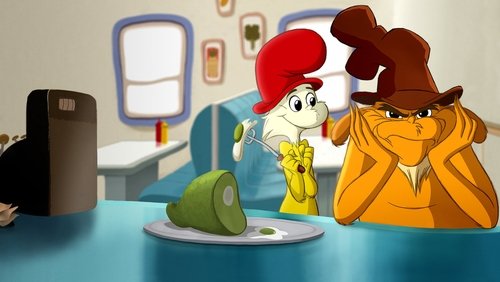 My Review
I really liked the idea for this film, and I was really excited for it to become available on Netflix. However, it ended up taking me around three months to finish the season. The show started off very strong. There were a lot of mysteries for the audience to figure out, and that was the engaging element of the film. After the first few episodes, the audience was following Sam and Guy on their journey with the Chickeraffe. This is when the film got boring and repetitive to me, and it lost my attention.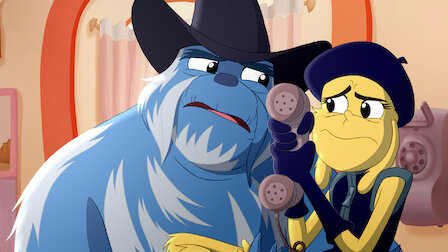 It isn't until near the end of the film that we learn the people we thought were the "bad guys" are actually the good guys. To the audience's surprise, Sam ends up being the bad guy. While this was an unforeseen plot twist. There weren't enough hints at this twist throughout the tv show, which is where I lost interest. Once the plot twist was revealed, my interest in the tv show peaked again. However, this was not until the second to last episode. I had to force myself to keep watching the show till the very end.
Netflix is known for throwing in their political beliefs into their original creations. This tv show is no exception. Mr. Snerz it totally based on Donald Trump. This show is totally meant for a more adult audience, as most of the humour and jokes come from an adult sense of humour. Political affiliations aside, I don't think it was necessary for Netflix to base the evil figurehead of the film on Donald Trump. It felt a little forced and random for most of the season.
I really liked the character growth throughout the season, but it was slow coming and I got sick of waiting for it to happen. Therefore, it was not enough to keep me interested in the film for a long time span.
My Rating
2 out of 5
This show had a lot of potential, however I think Netflix missed the mark.