The world right now is a stressful and scary place. Everywhere you look there is news and talk of the COVID-19 outbreak. It's easy to fall into a state of depression and gloom, and to let the stress of everything get the best of you. However, I'm hoping this list of feel- good films can bring a little happiness to your day. As movie lovers film can be a good place to go to for a mental and emotional break from the world.
Frozen 2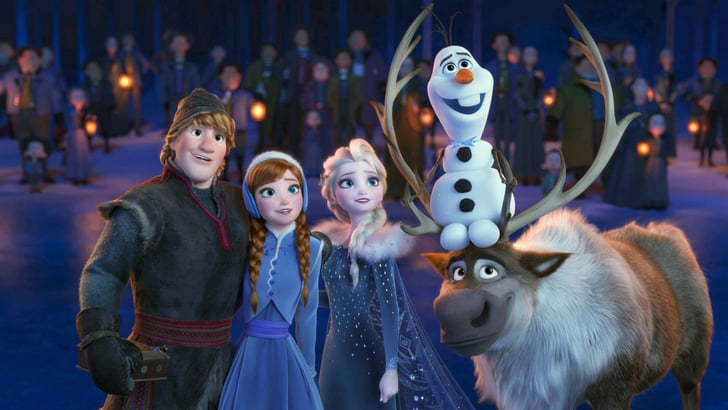 I think it's awesome that Disney Plus released this film early on its streaming database. If you have not seen this movie yet, I strongly recommend you go watch it. I have seen this movie twice now and enjoyed it equally both times. No matter how old you are, it's a light-hearted and enjoyable watch. If you have Disney Plus, go watch it! I guarantee you it will brighten up your day during this stressful time.
Ferris Bueller's Day Off
No matter how many times you watch this film, you will fall in love with it a little more every time. All around this is the definition of a feel good movie. It will have you laughing till your eyes water, sitting on the edge of your seat, and keep captivated until the credits roll.
The Hunger Games (Series)
These movies are endearing and suspenseful. After watching the first movie of the series, you will not be able to stop until you have seen them all. Which will end up killing a lot of time and allow you an escape from reality. It's easy to get emotionally invested in these movies, and the story line is very action packed and exciting!
Mrs. Doubtfire
If you need a good laugh, then this film is a must see. Robin Williams once again does a fantastic job in this film, and will have you laughing until your stomach hurts. Not only that, but this is also a very good feel good movie, and it has a powerful message to it.
The Shawshank Redemption
If you need a movie, that will make you cry, then definitely go check this one out. This movie will suck you in from the first scene of the entire movie. It's a very tear jerking and a feel good film. Check out my full review of this film under the film reviews section of my blog.
Let me know if you give any of these films a try or if you have any more recommendations of films to watch during this time of quarantine and social distancing.