Guidelines When Writing A Screenplay
Feature- length screenplays are 90- 120 pages. When formulated correctly this equals 90- 120 minutes on screen.
Industry Standard Formatting

Act 1 = pages 1-30
Act 2 = pages 31-90
Act 3 = pages 91-120
The Five and Dime Rule
Typically studios and producers look at the first five pages and the last ten pages of a screenplay to determine if they will produce it.
Act 1
Introduction to your screen world
Begin with an image
The first few moments are the most important because they will immerse the audience into your production
The inciting incident will occur in Act 1 and this is the catalyst that begins the main conflict of the movie
The "World" of your film goes from order to chaos
What does your character want? Will he/she succeed?
End of Act 1 = the first big turning point or Plot Point 1
Remember the end of Act 1 should occur around page 30
Act Two
Act 2 is the middle of the movie. Remember, according to industry standards Act 2 occurs from pages 31-90.
The focus is how the plot point will be resolved.
More complications should develop that are keeping the main character from reaching their goal or objective.
Plot Point 2 will occur right at the end of Act 2 (around page 90). Plot Point 2 needs to be dramatic and drastic as it will lead to the climax of the film. For example, maybe someone dies, and the main character is battling internally with whether or not he would continue. Raise the stakes!!!
Act 3
Act 3 is the resolution of the film
Remember Act 3 usually occurs between pages 91 and 120 in a feature length film.
An epiphany needs to happen as well as a resolution and wrapping up of loose ends.
Review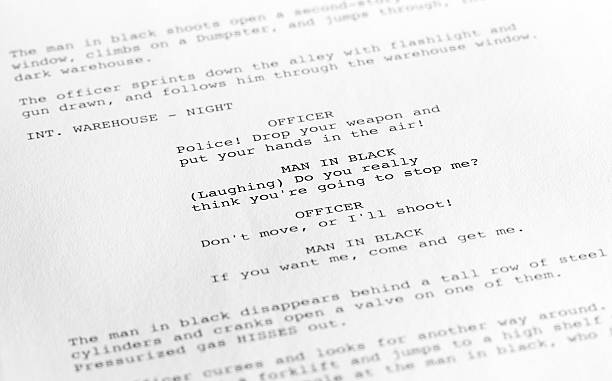 This is the typical industry format for a feature length film. Keep in mind that one minute of script should equal one minute of screen time. Also, make sure you have two plot points as this will drive forth the action of your film and captivate the audience. It's also important to note that these ruled are more of a guide than a formula you must strictly follow. However, there is a reason these rules have become the standard, and it's because it works. Audience members are used to this formula, and it's what we expect when watching a film. However, ruled can be broken successfully. Especially for starting out with writing a feature-length film, these guidelines are really helpful to follow.
---
Synopsis: Tully and Kate meet as young girls on Firefly Lane and become inseparable friends throughout 30 years of ups and downs. First episode date: February 3, 2021 Network: Netflix Program creator: Maggie Friedman Executive producers: Maggie Friedman, Stephanie Germain, Katherine Heigl, Lee Rose, Shawn Williamson, Peter O'Fallon My Review: After watching the first few episodes of this series, I was not sucked into …
Synopsis After floating in space for 57 years, Lt. Ripley's (Sigourney Weaver) shuttle is found by a deep space salvage team. Upon arriving at LV-426, the marines find only one survivor, a nine year old girl named Newt (Carrie Henn). But even these battle-hardened marines with all the latest weaponry are no match for the hundreds …
Synopsis In deep space, the crew of the commercial starship Nostromo is awakened from their cryo-sleep capsules halfway through their journey home to investigate a distress call from an alien vessel. The terror begins when the crew encounters a nest of eggs inside the alien ship. An organism from inside an egg leaps out and …